State grants Rs. 40 crore for new MSU infrastructure:

Three more hostels will be built.
... More >>
Plastic waste management centre to be set up at Surat:

It is a centrally funded project.
... More >>
Roads are dangerous for pedestrians in Gujarat:

Three pedestrians killed every day.
... More >>
Ahmedabadís middle-class citizens avoid buses:

Only 11% use public transport.
... More >>
Extended monsoon hits salt production in Gujarat:

The state will see a 30% fall in output.
... More >>
Food rates increased on Rajdhani, Shatabdi and Duronto Express trains:

Revisions were last made in 2012.
... More >>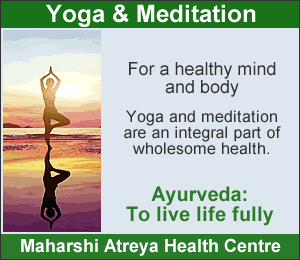 Andhra Pradesh seeks IIMís help to curb corruption:

Canít the politicians themselves fix the problem?
... More >>
Sewage treatment plants crippled by electricity costs:

Pilot project launched to use solar power instead.
... More >>
Insurance company rejects claim for restoknee surgery:

Consumer court tells insurer to pay up.
... More >>
GMB and GSFC form joint venture:

It will develop ports and multimodal logistics parks.
... More >>
Charotar University introduces paperless examination system:

This is a first for Gujarat.
... More >>
Unregistered association cannot make RERA complaint:

Residents must form, and register, an association.
... More >>
Amusement park to pay VMC for improper use of water connection:

Civic body to collect Rs. 86 lakh.
... More >>
Surat-Mumbai weekly ferry service starts operations:

Vessel can handle 250 passengers.
... More >>
Plan for public toilet outside Jewish cemetery scrapped:

The cemetery dates back to 1850 AD.
... More >>
Police imposters caught in Fatehgunj:

Fake cops collected Ďfinesí from commuters.
... More >>
Global convention on migratory species at†Gandhinagar:

India to be host for the first time.
... More >>
Civic body measures air quality index in several areas:

Pollution is high at Kalali Road and Gorwa.
... More >>
Ahmedabad continues drive against mosquito breeding sites:

Several educational institutions sealed.
... More >>