All habitations in Gujarat not fully covered with water supply:

Water often unsafe for drinking and cooking.
... More >>
You can buy agricultural land for educational purposes:

Prior approval not needed.
... More >>
Please do not disturb the beauty of Pratap Vilas Palace:

Plea by Vadodara MP Ms Ranjan Bhatt.
... More >>
Advocate fined for smoking in his car during virtual proceedings:

Court imposes Rs. 10,000 penalty.
... More >>
Police commissioner imposes Section 144 in Vadodara:

A preventive measure against spread of Covid-19.
... More >>
Gujarat police launch anti-drugs toll-free helpline:

Scheme announced to reward informers.
... More >>
Pandemic hits Vadodara railway division revenues:

Loss of Rs. 306 crore in six months.
... More >>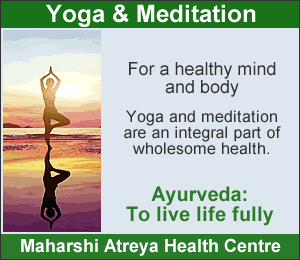 Wankhede stadium may become a tourist attraction:

Museum of Indian cricket also likely.
... More >>
In Covid-19 facilities Gujarat has 75 beds per one lakh population:

This information was tabled in Rajya Sabha.
... More >>
GIHED-CREDAI announces online property show:

It will be from October 17 to 25.
... More >>
MS University will partially cut some term fees:

It is the first state university in Gujarat to do so.
... More >>
Many schools are facing a pandemic induced financial crisis:

Some schools are on the verge of closure.
... More >>
Trial run of Girnar ropeway carried out:

It will connect Bhavnath Taleti and Ambaji Temple.
... More >>
National Forensic Sciences University to be established:

Gujarat Forensic Sciences University to be upgraded.
... More >>
Mandatory Covid-19 duty for medical and paramedical students:

Government issues circular.
... More >>
Sabarmati riverfront to Statue of Unity by seaplane:

Service likely to start on October 31.
... More >>
Godhra will get a new medical college:

State government hospital will be upgraded to 300 beds.
... More >>
Gujarat ranked as the best state for startups:

It has one of the largest startup incubators.
... More >>
INS Viraat is on its way to Alang's ship breaking yard:

Historic warship will end up as scrap.
... More >>