Capacity for Covid care in Vadodara will be raised to 7,000 beds:

More hospitals will be empanelled.
... More >>
Rajkot offers land to Amul for a modern dairy plant:

Processing facility will be the largest in Saurashtra-Kutch.
... More >>
Police get strict about masks:

Rs. 3.9 crore collected by way of fines between November 15 and 22.
... More >>
Raise minimum age for smoking to 21 years:

Report by National Law School of India University.
... More >>
Travel from Gujarat to Maharashtra affected by new RT-PCR rules:

Inbound tourism is also hit.
... More >>
Timings changed for visitors at all gardens in Vadodara:

Revision will apply to all 115 gardens.
... More >>
Palmarosa grass grown in Kutch attracts perfume manufacturers:

It is widely used by the cosmetics industry.
... More >>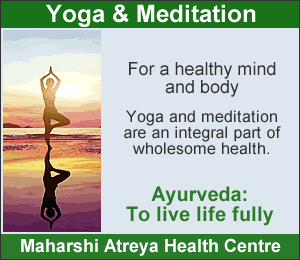 Work begins on the Lothal maritime museum project:

It should be ready by 2023.
... More >>
New Covid guidelines deal another blow to the wedding industry:

The curfew has a social cost too.
... More >>
Once upon a time, Vadodara had 625 lakes:

Green Tribunal asks Gujarat to take up conservation seriously.
... More >>
Supreme Court asks states to submit action plans on Covid control:

Some Gujarat decisions criticised.
... More >>
Many bus services cancelled due to curfew in four cities:

Over 1,750 buses cancelled.
... More >>
Covid admission criteria of Ahmedabad's private hospitals:

Final decision is of the treating doctor.
... More >>
Bulk drugs park in Jambusar may attract investment of Rs. 11,000 crore:

Central assistance possible.
... More >>
The Wishing Factory gets two blood transfusion centres:

Funds donated by IRCTC.
... More >>
Authorities get strict with shops violating Covid norms:

It is rather late, but better late than never.
... More >>
GIDC announces 12 new industrial estates in the state:

5,000 units may attract investment of Rs. 29,000 crore.
... More >>
Government notifies stipend for Covid helpers:

Their duties will be required till March 2021.
... More >>
925 MBBS students who have completed studies must report to AMC:

They will be on an 11-month contract.
... More >>