14-year-old Barodian's innovation wins national award:

Varun Saikia's machine can clean water bodies.
... More >>
Five Barodians in top 25 in CS foundation exam:

All of them are students of MS University.
... More >>
Gujarat village helps Doha become green for FIFA World Cup:

Ambheta will export thousands of ready-to-plant trees.
... More >>
No tax hikes in civic budget:

Provision for 7 flyovers and a sports stadium in Gotri.
... More >>
City cops get special van to help accident victims:

It can extricate victims from mangled wreckage.
... More >>
MSU students will teach road rules to 1.5 lakh school children:

Initiative by Vadodara traffic police.
... More >>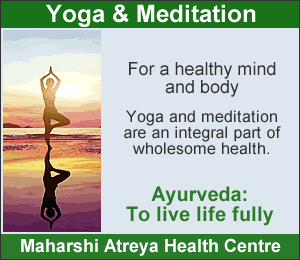 Gujarat has India's highest vehicle ownership ratio:

State has 450 vehicles per 1,000 people.
... More >>
'Vasantotsav 2020' at MS University' Faculty of Fine Arts:

Event will be at Gulab Baug campus.
... More >>
Many of Vadodara's 643 high-rises ignore fire regulations:

Are their owners so powerful?
... More >>
Western railway had 21 lakh ticketless travellers in 9 months:

It levied fines of over Rs. 100 crore.
... More >>
Gujarat may announce new heritage tourism policy:

Pre-1950 buildings will be considered heritage properties.
... More >>
Work on flyover span at Ambedkar Circle will affect traffic:

Service road will remain open.
... More >>
Track your towed-away vehicle on city police website:

New facility offered by Vadodara police.
... More >>
Health kiosks at Vadodara, Anand and Bharuch railway stations:

Non-fare revenue for Indian Railways.
... More >>
Donald Trump may attend Motera stadium inauguration:

'Kem Chho Trump' could be the response to 'Howdy Modi'.
... More >>
Cricket association fined Rs. 50,000 for using single-use plastic cups:

Googly bowled after India-Australia match.
... More >>
Public sector banks may be closed for three days:

There may be a two-day strike, followed by a Sunday.
... More >>
Nilanshi Patel's hair is 8 feet longer than her 5 feet 6 inches height:

She is now in the Guinness Book.
... More >>
Integrate Indian Institute of Skills with ITIs:

Suggestion made to Tata Education Development Trust.
... More >>