Government can book firms laying off workers during lockdown:

Salaries must not be cut.
... More >>
District administration launches blood collection drive:

Vans assigned to transport donors.
... More >>
'Breakthrough Accelerator' to seek solutions for Covid-19:

It will be supported by UNICEF.
... More >>
Gujarat fishermen feel safer off the coast:

About 75,000 of them are staying put in the sea.
... More >>
Please do not circulate jokes or rumours about Covid-19:

Cops ask Barodians to behave responsibly.
... More >>
Helpline offers telemedicine and psychological counselling:

It tries to address current concerns.
... More >>
Vacant private properties offered by citizens as quarantine facilities:

Vadodara Municipal Corporation can use them if needed.
... More >>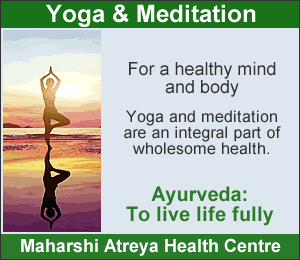 Private sector workers and labourers must be paid timely wages:

District collectors asked to ensure this.
... More >>
Lockdown rules eased on movements of goods carriers:

This may help to restart some economic activities.
... More >>
No increase in power bills:

Gujarat Electricity Regulatory Commission keeps tariffs unchanged.
... More >>
Government will appoint senior doctors as teaching staff:

They will be on 11-month contract.
... More >>
GSFC will restart some plants next week:

Production operations will begin gradually.
... More >>
Gujarat forest department staff will assist police:

Over 1,500 employees will be spared for this purpose.
... More >>
Isolation facilities available for 3,000 in Gujarat:

Another 2,900 will be ready in 10 days.
... More >>
104 mobile connections per 100 people in Gujarat:

64% use the internet.
... More >>
No lockdown on equipment and workers for farming:

But this exemption must not be misused.
... More >>
Power consumption slides by 50% following lockdown:

Government may lose Rs. 500 crore.
... More >>
1,500 prisoners to be released to reduce threat of Covid-19 infection:

Overall there are 14,000 prisoners.
... More >>
Police arrest 13 persons for roaming around:

Those held were violating lockdown rules.
... More >>