Rural Gujarat spent more than national average:

Urban Gujarat spent less.
... More >>
Almost 40% children in 0-to-4 year group are stunted in Gujarat:

Report of nutrition survey.
... More >>
Online attendance system for teachers in self-financed schools:

Government issues directive.
... More >>
Arvind Agrawal is new GSFC CMD:

He is the seniormost IAS officer in Gujarat.
... More >>
Balasinor police station is India's second-best:

At the top is Aberdeen police station.
... More >>
States cannot reduce traffic fines:

Attorney general says Centre's direction must be obeyed.
... More >>
Elusive pigeons at Vadodara airport terminal:

Reward offered to make the birds move out!
... More >>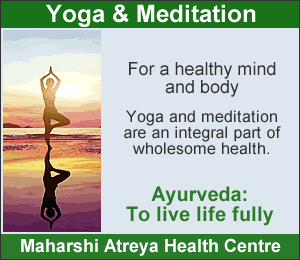 Disabled lady gives a lesson in honesty:

She needs to beg, but she pays her civic taxes.
... More >>
World body moves to improve ayurveda's global reach:

Standard operating procedures to be framed.
... More >>
Statue of Unity attracts more tourists than Statue of Liberty:

The figure touched 15,000 daily in November.
... More >>
VMC cuts water connection to AATAPI Wonderland:

The move was long overdue.
... More >>
Too many cases of pesticide residues in fruits and vegetables:

Report by Anand Agriculture University.
... More >>
VMC will give treated waste water to public sector units:

New sewage treatment being built.
... More >>
Gujarat is considered safe for women:

But it has reported one rape and three molestations every day.
... More >>
Makson Group may make microlight aircraft:

Plant may be set up at Surendranagar.
... More >>
MSU project used common fungi to revive barren mining land:

Maize grown on wasteland.
... More >>
Gujarat is among least corrupt states in the country:

India ranks 78th out of 180 countries.
... More >>
Hallmarking of gold jewellery will soon be mandatory:

Market welcomes the move.
... More >>
Vadodara MP Ms Ranjan Bhatt appointed to defence panel:

She replaces Sadhvi Pragya Singh Thakur.
... More >>