Gujarat has more TB cases than HIV cases:

The state has the poorest record on this front.
... More >>
State may give extra allowance to doctors who work in tribal areas:

There is a severe shortage of doctors.
... More >>
Only 7,000 young persons from Gujarat managed to join the armed forces in five years:

Over 4,39,000 applied.
... More >>
Cybercrime police station makes a good start:

Over 200 cases resolved successfully.
... More >>
Industrial pollution in Vadodara is the highest in Gujarat:

Strict action ordered against errant companies.
... More >>
Bad roads are injurious to health:

They can cause long-lasting problems.
... More >>
City's substance abuse statistics are something to worry about:

Study by MS University student.
... More >>
Additional grant for Gujarat's 40 'urban' MLAs:

Funds to be used to improve roads.
... More >>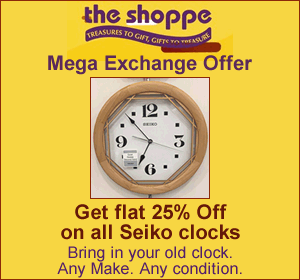 Vadodara tops the state in noise pollution complaints:

Ganesh pandal organisers will help police by lowering DJ music volume.
... More >>
City cops will clamp down on noise pollution:

Strict action promised against those who violate norms.
... More >>
Government will partially fund Vadodara's city bus service:

Municipal body will get 50% of the operating cost of new buses.
... More >>
I-T notices for 1,113 candidates who fought 2017 Gujarat legislative assembly election:

This includes 74 sitting MLAs.
... More >>
Dr. Chavan and Mr. Gangani receive Ustad Bismillah Khan Yuva Puraskar:

Both are MSU teachers.
... More >>
Vishwamitri rejuvenation project may be modified:

Focus will shift to rejuvenation of the river's ecosystem.
... More >>
Mumbai mayor's official vehicle was parked illegally:

Traffic police promptly issued a challan.
... More >>
Ahmedabad is the third most polluted city in India:

Particulate pollution has increased in Vadodara.
... More >>
Kiran More to coach US cricket team:

He will also be 'director of USA Cricket'.
... More >>
Students to get training in 3D printing technology:

State signs MoU with US Institute of 3D Technology.
... More >>
Transport commissioner revises guidelines for school buses and vehicles:

Move follows several accidents involving children.
... More >>