Disabled lady gives a lesson in honesty:

She needs to beg, but she pays her civic taxes.
... More >>
World body moves to improve ayurveda's global reach:

Standard operating procedures to be framed.
... More >>
Statue of Unity attracts more tourists than Statue of Liberty:

The figure touched 15,000 daily in November.
... More >>
VMC cuts water connection to AATAPI Wonderland:

The move was long overdue.
... More >>
Too many cases of pesticide residues in fruits and vegetables:

Report by Anand Agriculture University.
... More >>
VMC will give treated waste water to public sector units:

New sewage treatment being built.
... More >>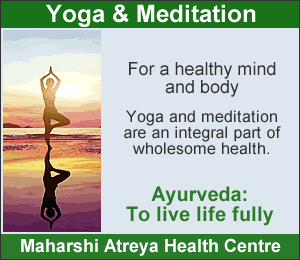 Gujarat is considered safe for women:

But it has reported one rape and three molestations every day.
... More >>
Makson Group may make microlight aircraft:

Plant may be set up at Surendranagar.
... More >>
MSU project used common fungi to revive barren mining land:

Maize grown on wasteland.
... More >>
Gujarat is among least corrupt states in the country:

India ranks 78th out of 180 countries.
... More >>
Hallmarking of gold jewellery will soon be mandatory:

Market welcomes the move.
... More >>
Vadodara MP Ms Ranjan Bhatt appointed to defence panel:

She replaces Sadhvi Pragya Singh Thakur.
... More >>
MSU will conduct GSET on Dec 29:

Over 30,000 candidates will appear at 11 centres.
... More >>
Hair transplant procedure not quite successful:

Consumer forum penalises clinic.
... More >>
Anil Kumble got 690 wickets from 40,000 deliveries:

Parul University honours veteran cricketer.
... More >>
Railway Staff College campus gets green certification:

MS University played role of consultant.
... More >>
One-stop centre opened for women in distress:

Any aggrieved woman can approach the centre.
... More >>
Deplorable incident at Navlakhi compound:

Fourteen-year-old girl allegedly gang-raped.
... More >>
Dengue cases cross 1,000 this year:

Outbreak is expected to be controlled soon.
... More >>