GSHSEB's mark sheets and documents since 1952 available online:

Over 4.19 crore documents digitised.
... More >>
'The DailyLoo' reviews Bengaluru's public toilets:

A college student's Instagram page has become quite popular.
... More >>
Pre-wedding parties may be allowed on Gujarat metro trains:

Party plot on wheels?
... More >>
Indo-Canadian Business Chamber may open office in Vadodara:

Delegation visits city.
... More >>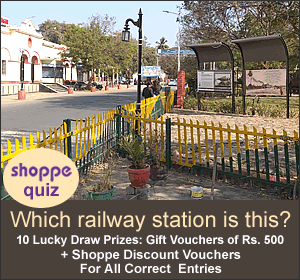 Mr. Samir Sheth donates Rs. 25 crore to MSU:

He wanted to give back something to his city.
... More >>
Safari Park will be open from February 18:

One more tourist attraction near Statue of Unity.
... More >>
Examinations for Class IX and XI will be between April 1 and 11:

New academic session will begin from April 20.
... More >>
DGP proposes police commissionerate for Gandhinagar:

State government approval awaited,
... More >>
Board schools will have common exams:

Education quality should improve in all 55,000 schools.
... More >>
Gujarat's schools prepare for new academic calendar:

Vacation plans get disturbed.
... More >>
Court stays intake at preschool in co-operative housing society:

Residents object to 'commercial activity'.
... More >>
Over 600 prohibition cases registered daily in Gujarat:

Bootleggers elude cops in 50 cases everyday.
... More >>
Woman injured while getting down from a railway coach:

Court asks Western Railway to compensate her.
... More >>
Three doctors caught practising allopathy without MBBS degree:

Clinics sealed, police will initiate action.
... More >>
Convert your kitchen waste into organic manure:

Free facility by Ahmedabad Municipal Corporation.
... More >>
Move to issue learner's licences at ITIs is successful:

One lakh licences issued in three months.
... More >>
A 25-year-old man used his grandmother for begging:

Police have booked the shameless grandson.
... More >>
Errant drivers have not paid penalties worth Rs. 16 crore:

Police mount effort to recover the money.
... More >>
Deaths continue due to manual scavenging in manholes:

Gujarat saw 16 deaths in 2019.
... More >>