Omessa Jewels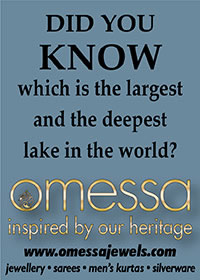 Products: Fine Art Jewellery, Brocades & Printed Silk Sarees, Men's Kurtas, Silverware, Custom Designed Gifts for special occasions.
Address: 203 Mangaldhara Complex, 83 Sampatrao Colony, Alkpauri, Baroda 390 007
Email: rahul@rahulgajjar.com
Working Hours: 11 a.m. - 8.30 p.m.
Phone: +91-9825577388
Website: www.omessajewels.com



Eminent photographer Rahul Gajjar, founder of OMESSA has been extensively photographing UNESCO World Heritage Sites over the last three decades, trying to capture its various moods in different seasons, at various times of the day and year. His passion and love for the architectural jewels of Champaner-Pavagadh gave birth to the idea of creating contemporary accessories for the woman of today.

OMESSA Fine Art Jewellery brings you exquisite heritage jewellery inspired by the delicately carved, wonderfully imagined, superbly executed architectural wonders of Champaner, each one equally beautifully designed, finished, and presented as the original inspiration.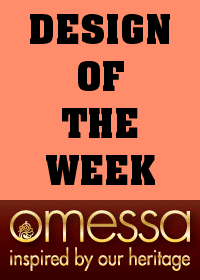 The oldest surviving, 10th century Lakulish Temple located on Pavagadh Hills, influenced the creation of OMESSA - Lord of Om.
Rahul is basically an Advertising/Fashion Photographer with a deep and abiding love for Fine Art Photography. He has specialized in Architecture and Heritage. He has extensively worked as a New Media Artist (Digital Art) having introduced the medium in India. His photographs and digital artworks have been exhibited worldwide. He is presently involved in documenting the 30 existing UNESCO World Heritage Sites of India. He has so far photographed 12 sites in India and 11 sites abroad.
In 2013, he was awarded the GUJARAT GAURAV PURASKAR by the Government of Gujarat for his contribution to Photography.