Welcome To K.G. Patel Children Hospital
Welcome to K.G. Patel Children Hospital, a resort for the ailing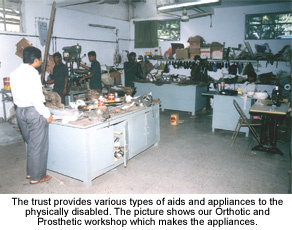 and the handicapped children, particularly the less fortunate ones who have less or no means to fight their illness in the money-intensive medical care presently available. Here they pay less or do not pay at all for the excellent services.
Medical Care Centre Trust, which runs this public charitable hospital, was formed by few like minded citizens of Vadodara. They wanted to build and run a general hospital for the poor. They acquired a piece of land from the government free of cost.
In 1979, the International Year of the Child, they decided to make a gift, permanent and perennial in nature, to the present and the future children of western India.
The idea got overwhelming support from society. Schoolchildren from 14 schools of Vadodara collected over Rs. 700,000 for the project. Kind philanthropists extended their helping hands. As a result the CHILDREN HOSTPITAL was opened in 1984.
Soon the institution became the centre of excellence in child health care for any ailment or disease, deformity or handicap, with a facility of 100 beds for indoor patients.
Total No. of Children Treated during last 5 years
2002
2003
2004
2005
2006
66,185
80,626
78,180
69,619
65,348
The hospital provides even medicines to those poor patients who have no money to buy them.
The comprehensive medical care at the hospital is the result of the following:
FACILITIES: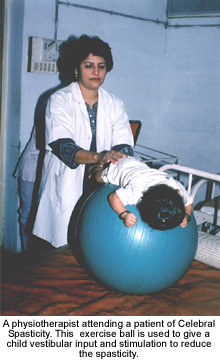 100 bed Children's Hospital includes Pediatric Intensive Care Unit
35 bed Women's Hospital for reproductive health and diseases includes Neonatal Intensive Care Unit
Family Welfare Centre
Workshop for Aids & Appliances for the disabled
Centre for Developmentally Retarded Children
Mental Health Clinic
Tatkalik Sarvar Kendra
Blood Bank Regional Blood Transfusion Center
Eye Hospital & Eye Bank
40 Anganwadis under I.C.D.S. Programme
Speciality Clinics: Cardiology/Epilepsy/Nephrology/Squint & Amblyopia/Audio Clinic/Hematology
Mammography
Cleft lip and palate restoration under Smile Train Project
Mother's Milk Bank
Other Activities of MCCT:
Kashiben Gordhandas Patel Children Hospital
Surajben Gordhanbhai Patel Woman's Hospital
Varun Mahajan Apang Sishu Kendra
Shri Jalaram Blood Bank
Jalaram Tatkalik Sarvar Kendra
Lions Club International Foundation Pediatric I.C.U.
Muljibhai V. Patel Neonatal I.C.U.
Gordhanbhai Hathibhai Patel School Of Nursing
Jajodia Research Institute
Elmex Eye Bank & Shri Bhalchand M. Mehta Corneal Transplant Centre
'Karishma', A Special School For Mentally Handicapped Children
Deepak Academy of Medical Laboratory Technology
Shantaben And Chandubhai R. Patel Imaging Centre
Sharadchandra Vithalbhai Zaverbhai Epilepsy Clinic
Rasikbhai Dahyabhai Sheth Hematology Clinic
R.C. Shah Pediatric Cardiology Clinic
Smt Nitidaben And Shri Bhaskarbhai Vin Nephrology Clinic
Kapilaben Ramanbhai Patel Mammography Unit
The Institute has been honoured by the Government with various awards for excellence in services
Board of Trustees - MCCT:
| | | |
| --- | --- | --- |
| 1. | Shri Surendra Joshi | President |
| 2. | Smt. Nila Shah | Vice President |
| 3. | Dr. Jagdish N. Patel | Hon. Secretary |
| 4. | Shri Pushkar Pandya | Hon. Treasurer |
| 5. | Dr. Hitesh Desai | Hon. Jt. Secretary |
| 6. | Shri Nitin J. Shah | Member |
| 7. | Shri Mahendrakumar Patel | Member |
| 8. | Smt. Aruna Lakhani | Member |
| 9. | Shri Sumanbhai R. Mody | Member |
| 10. | Shri Nimesh Patel | Member |
| 11. | Dr. Suresh Amin | Member |
| 12. | Dr. Daksha Shah | Member |
| 13. | Shri Sheetal Mehta | Member |
| 14. | Shri Jaydeep N. Desai | Member |
| 15. | Shri James J. Macwan | Member |
How You Can Contribute
We are always in need of funds for we collect less than what we spend for the patients and also for modernisation and replacement
Our Immediate Needs:
| | | |
| --- | --- | --- |
| | ITEM | Rs. |
| 1. | Pulse Oxymeter | 32,500 |
| 2. | Infusion Pump | 35,000 |
| 3. | Multipara Monitor | 2,00,000 |
| 4. | Ventilator | 10,00,000 |
Kindly join us in our effort to help the needy and poor.

Donations are exempt under the Income Tax Law.

Public Charitable Trust Registration No. F-125
Foreign Contribution Regulation Act Registration 041960081

Donation can be sent by A/c Payee Cheque/Draft payable to:
Address:
K.G. PATEL CHILDREN HOSPITAL
Karelibaug
Vadodara 390 018
India
Phone: +91-265-2463906, +91-265-2462404
Fax: +91-265-2461272
EDUCATIONAL ACTIVITIES:
1. Medical Research Centre
2. Training Centre for Medical Graduates for Post Graduate Diploma of National Board of Examination, New Delhi, in Paediatric Medicine
3. Training Centre for Medical Graduates for Post Graduate Diploma of National Board of Examination, New Delhi, in Super Speciality of Paediatric Surgery
4. Training Centre for Certificate Course in Medical Laboratory Technology
5. Training Centre for Special Educators for Mentally Challenged Children
6. B.Ed Special Education: Distance Education Programme recognised by Madhya Pradesh Bhoj Open University and Rehabilitation Council of India, Ministry of Social Justice and Empowerment
7. Foundation Course: On education of Children with disabilities recognised by Madhya Pradesh Bhoj Open University and Rehabilitation Council of India, Ministry of Social Justice and Empowerment
8. Special School for Mentally Challenged Children
9. Well Baby Clinic
Contact Information:
K.G. PATEL CHILDREN HOSPITAL
Karelibaug
Vadodara 390 018
India
Phone: +91-265-2463906, +91-265-2462404
Fax: +91-265-2461272
Email: kgpchospital1984@yahoo.com
Website: http://www.baroda.com/mcct.php