Training
Lockdown Marathon 4.0
Gujarati Play
Exhibitions & Sales
Sale at WELHOME: Up to 60% off.
Date: 21-12-2019 Timings: 11a.m. to 8 p.m. Venue: A-149, Paris Nagar, Near New Court, O.P. Road Ph: 9898026100
Organised By: WELHOME
Sale At Bombay Dyeing: Bed sheets, towels, blankets, comforters, pillows, etc. Up to 40% off.
Date: 08-01-2020 Timings: 11 a.m. to 8 p.m. Venue: S. Mart, O.P. Roa, Near Havmor Restaurant Ph: 2351252
Organised By: Bombay Dyeing
Vegas Kutch Utsav: Bed sheet, bandhani sarees, katchi shawls, toran, antic patch, jewellery, stoles, dupattas, etc. Up to 50% off.
Date: 23-01-2020 Timings: 11 a.m. to 8 p.m. Venue: 9, Trivia Complex, Race Course Circle Ph: 9879637113
Organised By: Vegas
Entertainment Programmes
Tennis Tournament
Art Exhibitions
Food Event
Children's Programme
Sports
Competition
Workshop
Talk
Lecture
Cultural Programme
Seminar
Conference
Regularly Held Programmes
Seminar on Reiki: SEMINAR ON " REIKI THE JAPANESE USUI SYSTEM OF NATURAL HEALING". AT "Neeta Holistic Yoga & Reiki Center". FOR MIND, BODY AND SOUL (YOGA, REIKI, ALTERNATIVE THERAPIES).
Every Saturday Timings: 11 a.m. to 2 p.m. Venue: Race Course, H/8, Kalindi Apt., Pashabhai Park, Race Course Circle, Vadodara Ph: 91-9727067585
Organised By: Ms Neeta Chaubal, Reiki Grand Master,Yoga & Alternative Therapist
Free Seminar On Physics: Open to all. Pre-registration required. Chips N Bug is a Vadodara based ISO Consultancy and Training provider.
Every Sunday Timings: 3 p.m. to 5 p.m. Venue: Chips N Bug, SB-1E, Alankar Tower, Sayajigunj. Ph: 3011556
Organised By: Chips N Bug

Click Here To Send Your Listings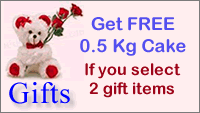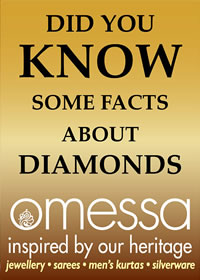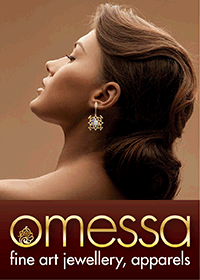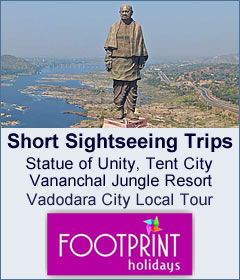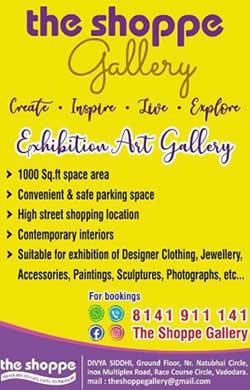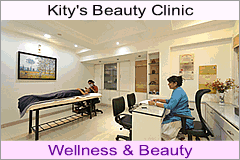 Telephone Numbers of Recreation Facilities
Ajwa Water Park:
-
2434864, 9824088084
Ajwa Fun World
-
2434864, 9824088084
Nanubhai Leisure World
-
2777272
Baroda Rifle Club
-
2416805
Gujarat Flying Club
-
2482631, 2482285
Tourism Corporation of Gujarat
-
2431297
Baroda Museum
-
2793589
Fatehsinhrao Museum
-
2426372
Sardar Patel Planetarium
-
2792362
Telephone Numbers of Art Galleries
Nazar Art Gallery:
-
2361716
Sarjan Art Gallery:
-
2338351
Maharaja Fatehsinh Museum Art Gallery
-
2426372
Kalanidhi Art Gallery
-
2326900
Harmony Art Gallery
-
2361595
Red Earth Art Gallery
-
2340816
Trisha Gallery
-
2356636, 2356637
Iris Gallery
-
9925020421