Baroda Ranji team announced:

Krunal Pandya will be the captain.
... More >>
Some city garbage collectors illegally monetise the waste collected:

Civic body cleans up the process.
... More >>
Higher salaries for Gujarat's legislators:

Up from Rs. 70,727 to Rs. 1.16 lakh per month.
... More >>
Police will help out in some civic drives:

Anti-encroachment squads need more security.
... More >>
Civic body ties up with urban development authority to set up sewage treatment plants:

Costs will be shared.
... More >>
Regulatory board conducts surprise inspections of x-ray units:

Warning issued to SSG Hospital too.
... More >>
Government launches portal to accept cybercrime complaints online:

It allows anonymous reporting.
... More >>
Domino's Pizza goes vegetarian in Gujarat:

It says it's catering to the market trend.
... More >>
Sabarmati Jail offers journalism course:

Prison inmates will be able to improve their job prospects.
... More >>
Amul Dairy will soon market camel milk:

It is pasteurised in the same way as cow milk.
... More >>
RTO may open another office for the city:

Vadodara Municipal Corporation has been approached for a suitable plot of land.
... More >>
MS University gets a grant of Rs. 8 crore:

The funds will be spent for infrastructure development, renovation and purchase of equipment.
... More >>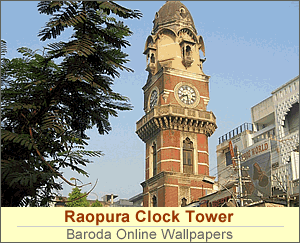 Education board issues new rules for schools:

Class X and XII students must have at least 80% attendance.
... More >>
Vadodara Gas Ltd. increases CNG price:

PNG price may also be revised.
... More >>
Canara Coffee House will be born again, at a new location:

It will still be in Dandia Bazaar, and the menu is likely to remain the same.
... More >>
Baroda's Radha Yadav selected for India's T20 World Cup squad:

She is an accomplished cricketing all-rounder.
... More >>
International cricket stadium project takes another step forward:

Infrastructure development company submits proposal to Baroda Cricket Association.
... More >>
Amul is among the world's top 10 milk processors:

United States' Dairy Farmers of America occupies the top position.
... More >>
City based National Academy of Indian Railways gets new head:

Mr. Pradeep Kumar takes over as director general.
... More >>