Government will partially fund Vadodara's city bus service:

Municipal body will get 50% of the operating cost of new buses.
... More >>
I-T notices for 1,113 candidates who fought 2017 Gujarat legislative assembly election:

This includes 74 sitting MLAs.
... More >>
Dr. Chavan and Mr. Gangani receive Ustad Bismillah Khan Yuva Puraskar:

Both are MSU teachers.
... More >>
Vishwamitri rejuvenation project may be modified:

Focus will shift to rejuvenation of the river's ecosystem.
... More >>
Mumbai mayor's official vehicle was parked illegally:

Traffic police promptly issued a challan.
... More >>
Ahmedabad is the third most polluted city in India:

Particulate pollution has increased in Vadodara.
... More >>
Kiran More to coach US cricket team:

He will also be 'director of USA Cricket'.
... More >>
Students to get training in 3D printing technology:

State signs MoU with US Institute of 3D Technology.
... More >>
Transport commissioner revises guidelines for school buses and vehicles:

Move follows several accidents involving children.
... More >>
Seed balls to be sprayed on Vishwamitri river banks:

Environment activists plan to cover the forests near Pavagadh too.
... More >>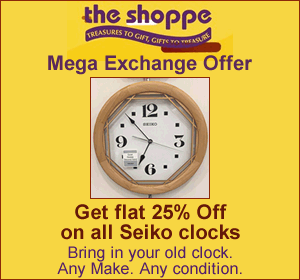 Overseas Citizen of India at par with NRI for admission to MBBS course:

State government will file detailed reply in court on July 15.
... More >>
Malls and multiplexes must not levy parking fees:

Ruling by Gujarat high court.
... More >>
Anti-drone system for state police:

Authorities want better monitoring of unauthorised unmanned aerial vehicles.
... More >>
Test firing range planned at Dholera SIR:

It will be used by the Indian Army and private weapons manufacturers.
... More >>
Gujarat ranks fifth in India in direct tax collection:

Over 62 lakh income tax returns were filed in 2018-19.
... More >>
Swami Vivekananda Art Gallery may be born again at Badamdibaug:

Architect has been asked to prepare a design.
... More >>
More projects sanctioned for Vadodara railway division:

Rail line to Statue of Unity soon.
... More >>
Safety loopholes at Ahmedabad, Chennai airports:

Aviation regulator issues show-cause notices.
... More >>
MSU alumnus develops technology to convert organic food waste into biodegradable plastics:

Process wins US patent.
... More >>