Fingerprints can indicate time of death in criminal investigations:

The method is non-invasive.
... More >>
New job designations for thousands of railway employees:

No more jamadars, safaiwalas and khalasis.
... More >>
Vadodara airport rated second best in western region:

Survey was based on customer satisfaction.
... More >>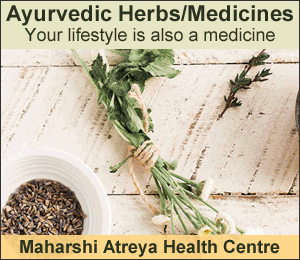 Gujarat government may introduce a multi-purpose mobile app for job seekers:

Employers can register too.
... More >>
MSUís technical and professional programmes will need accreditation from the NBA:

The deadline is December 2021.
... More >>
MSU may set up centre for precise genome editing:

Department of Atomic Energy may give assistance.
... More >>
Street food can be hygienic too:

Gujarat has the highest number of approved clean food clusters.
... More >>
Businesses can now remain open 24 x 7:

Gujarat government proposes new rules
... More >>
Professor Parimal Vyas re-appointed as MSU VC:

He will serve another three-year term.
... More >>
Statue of Unity visiting hours increased:

Over 7,000 tourists can now view the monument daily.
... More >>
Ahmedabadís Medicity will be completed this year:

It is expected to vastly improve the public health system in Gujarat.
... More >>
Parul University bans petrol and diesel vehicles on campus:

Only bicycles allowed.
... More >>
Traffic police step up the pressure on errant drivers:

Fines imposed on 23,000 Barodians last week.
... More >>
Learning disabilities in primary school students:

Gujaratís health and education departments team up to spot early signs.
... More >>
Drive on the wrong side, get your licence confiscated:

Over 200 Barodians had their licences suspended last year.
... More >>
New ethanol-to-ethylene plant at Koyali:

The facility will cost Rs. 1,000 crore.
... More >>
Ahmedabadís metro rail is expected to start in March this year:

The first trial run has been conducted.
... More >>
Barodian tops PG-NEET:

Ashraf Kesrani is the first in his family to become a doctor.
... More >>
Padma Shri for artist Jyoti Bhatt:

Five other persons from Gujarat also receive the award.
... More >>