Two city children qualify for World Robot Olympiad:

They will represent India at Thailand.
... More >>
Rooftop solar power at university head office:

It will save Rs. 19 lakh annually.
... More >>
An Ahmedabad judge sets a great example:

Improved environment delivers better results.
... More >>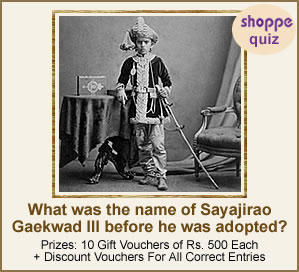 MS University receives a Rs. 24 crore government grant:

Faculty of Pharmacy will get a new building.
... More >>
Ahmedabad will get one more huge multi-specialty advanced hospital:

Everything about the new facility is expected to be impressive.
... More >>
Muni Seva Ashram gets high-power cyclotron for its cancer hospital:

It will facilitate the diagnosis of several diseases.
... More >>
Parataxonomy course started at MS University:

The programme is part of India's green skill development programme.
... More >>
Vadodara Navratri Festival finally finds a venue for its garbas:

All's well that ends well.
... More >>
Do not immerse idols in rivers:

Gujarat high court issues guidelines to state authorities.
... More >>
Ahmedabad's bulk garbage producers will have to pay a high user fee:

Alternatively, they can set up their own composite plants.
... More >>
Amul Dairy plans to acquire production plant in USA:

Wisconsin may be a likely location.
... More >>
No 'vulgar' songs should be played during Ganesh immersion festivities:

Police issue instructions to organisers.
... More >>
Hurry up and pay your property tax, or lose your drainage and water connections:

Municipal corporation continues to crack the whip.
... More >>
Country's first 'transport sector' university launched in city:

It offers undergraduate courses in transportation technology and management.
... More >>
PURSE 'strings' loosened for MS University:

Department of Science and Technology announces a grant of Rs. 7.5 crores.
... More >>
Pay overdue property tax, or the property may be auctioned:

Vadodara Municipal Corporation gets tough with defaulters.
... More >>
Only two teachers from Gujarat win CBSE award:

Both are from Vadodara.
... More >>
Navratri garbas cancelled at MS University union pavilion grounds:

The idea was ill-conceived, and the dissenters have finally had their say.
... More >>
Top bureaucrats want housing plots in Gandhinagar at concessional rates:

The matter is currently sub judice.
... More >>